Jonathan Dodson discusses three aspects of discipleship in this series, he
Defines the goals of discipleship and what that entails
Uncovers the motives and power required for discipleship
Considers applications of discipleship that involves the community, mentors, peers, and small groups within a gospel-centred culture
Watch Jonathan Dodson speak on discipleship as you read his book.
Gospel-Rich Discipleship
In
Gospel-Centered Discipleship
, Jonathan draws upon themes from the church and its mission and shows how the gospel saves and sanctifies believers through joyful Spirit-led discipleship.
Jonathan shares highlights from his book and speaks on healthy discipleship which encourages growth through obedience
and
repentance. Spiritual formation involves neither performance-driven,
legalistic self-efforts
nor
i
rresponsible licentiousness.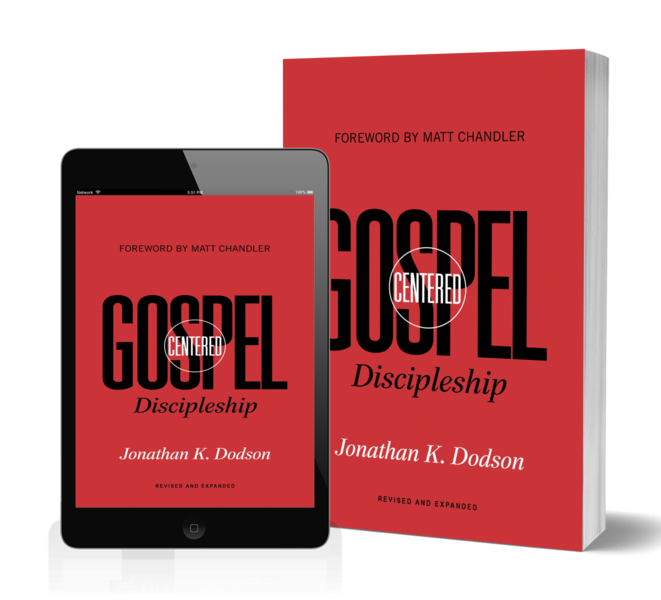 Click here
to download the free eBook. In Partnership with Crossway. Used with permission.
Create a free user account
here
to download this book.
Jonathan Dodson is the founding pastor of City Life Church in Austin, TX. He is a graduate of Gordon-Conwell Theological Seminary (M.Div; Th.M). He is also the founder of Gospel-Centered Discipleship.com, which produces resources to help make, mature, and multiply disciples of Jesus.


Jonathan is the author of several books including the award-winning The Unbelievable Gospel: Say Something Worth Believing, Gospel-Centered Discipleship, Here in Spirit, and Our Good Crisis.
Jonathan Dodson
Award-winning Author, Pastor, and Founder of www.gcdiscipleship.com

Download Your Free Ebook
Grace at Work available for download now!